While we have carried such board games as The Walking Dead (the comic and AMC's versions), Settlers of Catan and even Futurama Yatzee for awhile, a week ago a whole bunch of new games mysteriously arrived here in Hamilton! Hamilton Big B'er Laura is probably our biggest table top gamer and she is kind enough to share her knowledge of these new games. So here is her breakdown of four of our newest products:
If you've been following twitter and youtube you know the latest hot thing is board games! Now these aren't the games you may remember fondly from your youth. Board games have taken an exciting turn in the past few years and Big B Hamilton is on board. This week I want to tell you about four of my favorites that we got in exclusively at Big B Hamilton.
Castle Panic – A great game with an emphasis of working together rather than beating your friends. You only win if you can work together to defend your castle. It's fun and simple with lots of surprises ready to spring at any moment. $39.99 at Big B Comics.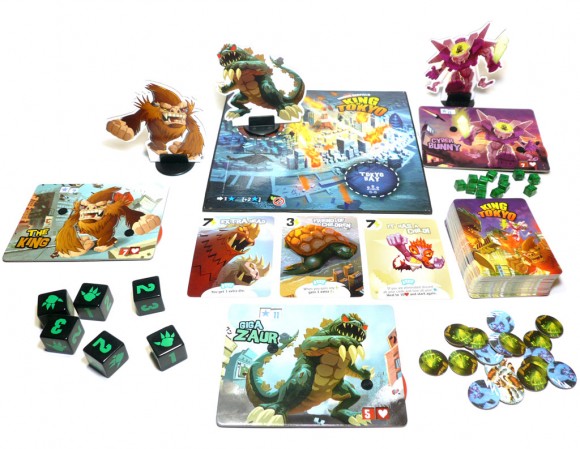 King of Tokyo – Like the idea of beating your friends rather than working with them? In King of Tokyo you work to become the strongest monster and destroy your enemies and the city at the same time. Whoever is standing at the end of the battle is the winner! It's a lot of fun for games night, especially for fans of classic monster movies. $39.99 at Big B Comics.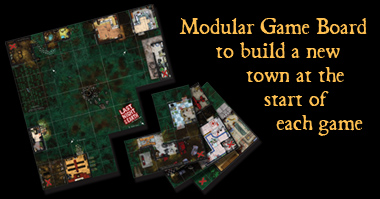 Last Night on Earth – Before the Walking Dead board games there was Last Night on Earth, a zombie survival game where you can work as a team, on your own, or even be the zombies themselves! With different board options and a variety of characters to choose from, there is something new to discover in every play through! $64.99 at Big B Comics.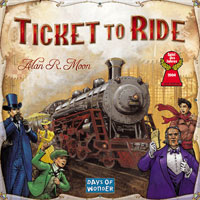 Ticket to Ride – Winner of dozens of awards, including multiple game of the year prizes, Ticket to Ride is great for all levels of gamers. The goal is simple enough: obtain railroad contracts and build them to get points. But if you don't finish a contract by time the game is over you lose all those points! This is the perfect game for those just starting their adventure into tabletop. $59.99 at Big B Comics.