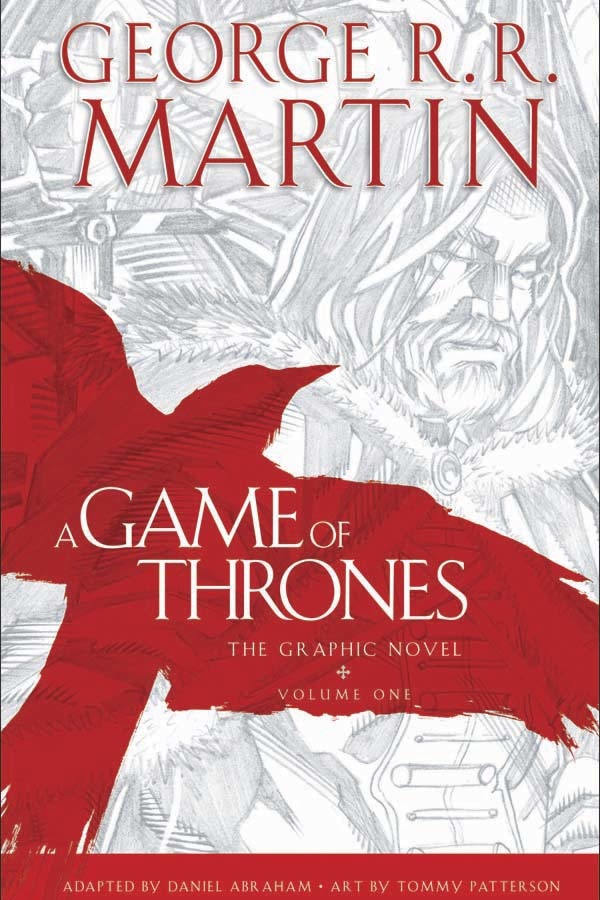 A Game of Thrones is the first book in A Song of Ice and Fire, a series of novels written by George R. R. Martin. I love the Game of Thrones TV show, HBO and I have a weekly date every Sunday (when the season is on) and the books are high on my to-read list. So when I started working at Big B and saw there was a graphic novel version of the story I knew I had to give it a shot.
A Game of Thrones: Vol 1 is slightly different from the TV show, but barely so and only on details you don't need to stress over. While it is not meant to be seen as such, I found it to be a great companion piece to the show. I was able to hear some of the inner thoughts of the characters that otherwise I hadn't heard. It is actually with Daenerys, the last daughter of a deposed king, that I most appreciated getting a chance to hear what is going on inside her head.
I really loved seeing a different interpretation of some of my favorite characters. They are all so similar and going through similar circumstances to the other versions, but they are not the exactly same. The art work is stunning, I especially love their interpretation of Essos, the continent that Daenerys finds herself stranded on. I will admit I was confused by the fact that all of the women seem to be the around the same age (Catelyn Stark doesn't appear to be much older than Daenerys even though she is almost twenty years older). It would seem that they didn't know how to portray women past the age of thirty; however it didn't take anything away from the book. Considering what I have heard about the novels and what I have seen on the TV show, there is nowhere near as much nudity as I had prepared myself for. Even the violence is mostly left to the imagination, but not completely of course. For instance they very clearly show the end of the Mad King.
Overall, I really enjoyed A Game of Thrones Vol. 1 and I really look forward to the second installment!
– Nicole